Q&A with Larry Alberta
The writer has been a client of Larry Alberta since he was in Beauty School at Pittsburgh Beauty Academy. They sat down recently to talk about his 45+ years in the hair industry.
So, after 45 years in the industry, what can you tell us about the changes you've seen?
annab
2022-02-21T11:40:06-05:00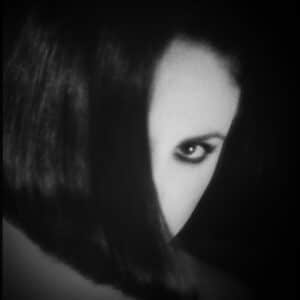 The 70s are considered the Golden Era of Hairdressing.  That was when hair cutting became "the thing."  Learning the craftsmanship of giving a good haircut was what it was all about.  That has been invaluable to me over the years, and I still believe that the cut is the foundation of a great hairstyle.
Prior to the 70's, the beauty shop employed beauticians who were trained in the "set and comb out" way of hairdressing.  They would put curlers in the client's hair, place multiple clients under the hairdryer, and when the hair was dried, they would comb out and set the hair with lacquer.  The women would go home, and not do anything to their hair until the next week, when they would return to have another set and comb out.
In the 70's we saw hairdressing change dramatically.  Vidal Sassoon was the visionary who brought the haircut to the fore.  We went from "set and comb out" to "haircut and blow out."  His geometric haircut is what inspired me to get into the business.  He believed that a good cut didn't need the lacquer – and a good cut should fit the client's face.  It was no longer okay for everyone to leave the salon looking the same.  Sassoon raised the bar, and cutting the hair became an art.  Sassoon's motto was "if you don't look good, we don't look good."  I try to bring that to life in my salon.  My best advertisements are my clients!  Cut and finish is where we are today – a good cut, finished with great product.
In the 70s it was geometric. The shag was popularized.  The 80s were all about the perm. Hair was permed and so very overprocessed with chemicals.  Then came the 90s and we started to see the value of the natural look.  Then came the products!  Ways to make thin hair look thick, short hair look longer, and change the color without harming the hair.  At that point, we were finally on the way to achieving a natural look with a focus on healthy hair that looks good.
Today, we are actually treating the hair.  We are concerned with the condition of the hair before we start cutting and coloring. We know that you can't have good hair color on beat-up hair.  Sometimes that means we have to cut it before we can color it. Sometimes that means that a permanent color is not the answer.
"Time can bend your knees."
"We want the client to leave the salon with healthiest hair possible, a superb cut, and a beautiful rich and natural looking color, and a plan to keep it that way."
"If you have knowledge, let others light their candles in it."
"Blue flowers echo from a cherry cloud."
"Now it seems to me some fine things have been laid upon your table, but you only want the ones you can't get."
"Sometimes you have to shock the eye to open it."
"'Cause you know sometimes words have two meanings."
"The cut is the foundation, and we build from there with color and good quality products."